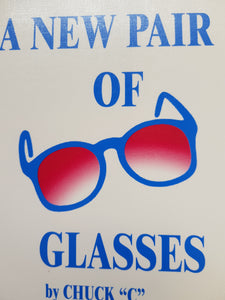 A New Pair of Glasses
In a world of proliferating pop-psychology and self-help publications, a reasonable questioner might wonder if "A New Pair of Glasses" serves any purpose whatsoever. And, if so, what makes it different.
I think the two most significant factors contributing to the special value of this book are that they represent the backbone of applied principles from the single most dynamic and successful philosophy of this century... discussed by a man who literally went from a "tongue-chewing, babbling idiot" to one of the most charismatic men in the world.
---
We Also Recommend