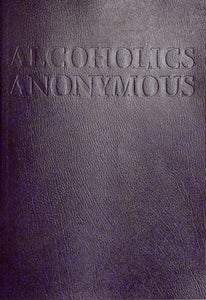 Alcoholics Anonymous (AA Big Book) - Large Print Abridged Soft Cover
This version of the Big Book is often used with the Big Book Awakenings Work Book.
Big Book-Large Print Abridged. Alcoholics Anonymous: 4th Edition of the Big Book, the basic text for Alcoholics Anonymous
This book contains the "Program of Recovery" as outlined in the first 164pgs and is in a large print. Perfect for working through the book. 
It does not contain the "Personal Stories"
Approximately 21 million copies of the first three editions of Alcoholics Anonymous have been distributed. It is expected that the new fourth edition will play its part in passing on AA's basic message of recovery.

This fourth edition has been approved by the General Service Conference of Alcoholics Anonymous, in the hope that many more may be led toward recovery by reading its explanation of the A.A. program and its varied examples of personal experiences which demonstrate that the AA program works.
---
We Also Recommend