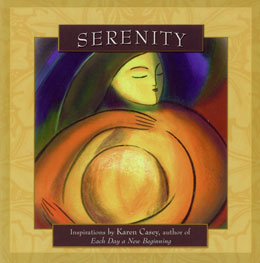 Serenity
Serenity is available to everyone, promises Karen Casey in her newest book, fittingly titled, 
Serenity
. The best-selling author helps readers unlock the secret to finding serenity in the midst of everyday annoyances and serious life challenges. Through inspirational passages gleaned from 
A Life of My Own
, Casey gently reminds readers to detach from worries based on matters beyond their control--worries that fuel resentment and bitterness. Serenity is possible, she assures, by accepting the things one cannot change and turning problems and worries over to a Higher Power. Colorful pages and fine print quality make Serenity a wonderful gift book.
---
We Also Recommend